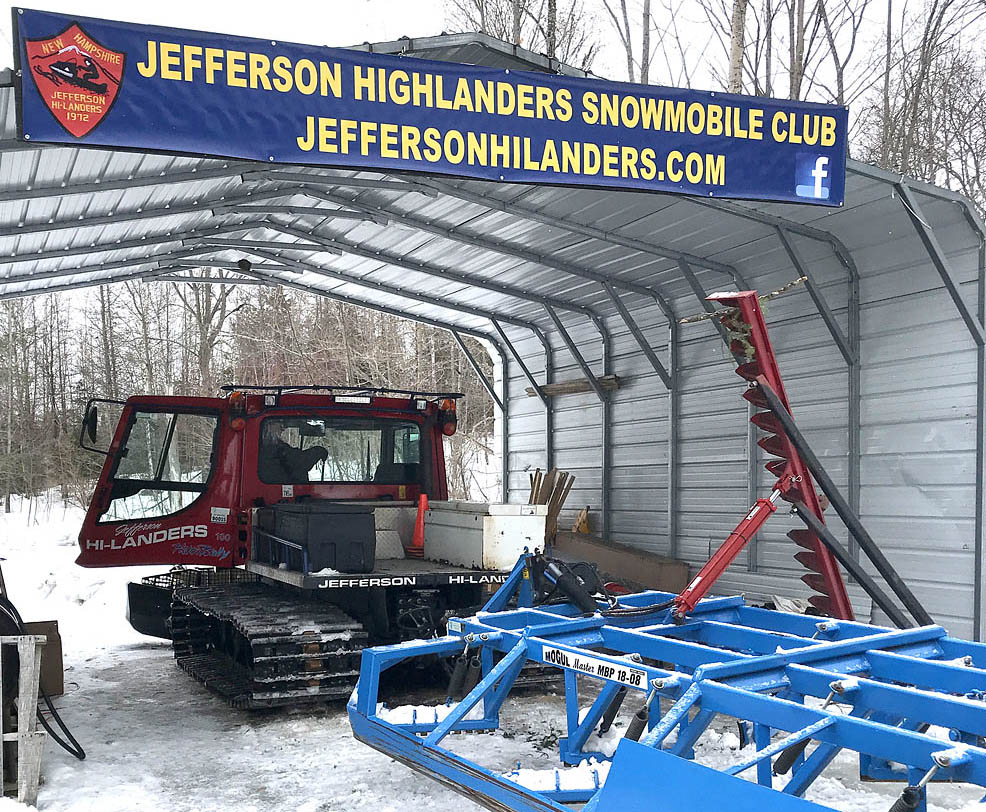 Our club was founded 1972. The purpose of our club is to stimulate and advance the general welfare and safety of snowmobiling. To serve the interests and promote a fraternal spirit among snowmobiling enthusiasts. To provide information and perform all necessary and lawful functions for the successful operation of the club and in the general public's interest.
Maintain a safe system of trails for the use of snowmobiles. Acquire permission for use and maintenance of trails with the club boudaries.
We are a non-profit corporation duly registered with the State of New Hampshire.
VIP Access to 7,000 miles of NH Snowmobile Trails
From Dan Gould NHSA Executive Director:
One little understood aspect of snowmobiling is the cost of grooming. Imagine that you could buy a single-day lift ticket and then ski all season at any resort in the state at no additional cost. Crazy talk, right?
Well, that's essentially what you get with a snowmobile registration. It costs about the same as a single-day on the slopes but allows VIP access to 7,000 miles of trails anywhere in NH. For the whole year! That's the best deal on snow, and you can thank a tiny number of club volunteers who make it a reality.
Problem is, registration dollars no longer cover the costs of making smooth trails. What's a volunteer to do if they don't have enough cash to fill the groomer with fuel? That's the question that snowmobilers face today. The answer is obvious. We all need to pitch in and make life easier for the club volunteers to maintain the trails we love so much. It's the least we can do.
Even if you are unable to physically help, it will help if you join a club that's on the trail systems you ride. In other words, if you spend some decent time riding in the Jefferson area, it would help our club if you joined our club for your registration. Thanks!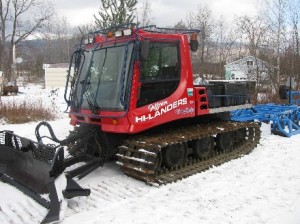 The law states that a Groomer has the right of way. Common sense says DO NOT PASS A MOVING GROOMER!!!
RECOMMENDED PRACTICE FOR PASSING A GROOMER approved by NHSA map and trails committee
FOR ONCOMING SLEDS: The sled should pull off the trail and allow the groomer to pass by.
OVERTAKING A GROOMER: The groomer operator should find a safe place to pull over and stop. The rider can then check to see if they can safely pass the groomer.


NOTE: The groomer operator will not signal a sled to pass.

Reason: Each rider must take responsibility for passing the Groomer.
NEW HAMPSHIRE STATUTES GOVERNING PASSING A TRAIL GROOMER.
215-c:8 operation of snowmobiles.
section IIIb, Item 3: 10 miles per hour at trail junctions on parking lots, or when passing Trail grooming equipment.